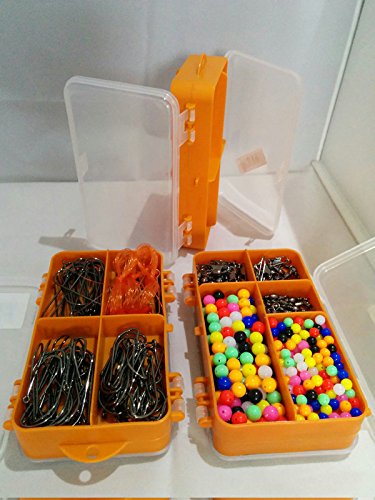 Suitable for beginners or keen angles
Everything you need to make dozens of rigs
All items are the most popular items sold
Target a wide range of species
Save money on pre maid rigs
The Travel Sea Fishing Rig Making Kit. Comprising of a double sided clip top box, a selection of line and hundreds of essential rig making items including hooks, beads, swivels, american snaps, slider booms, straight booms and much more. Make dozens of rigs to target a vast array of species of fish. Please note that contents of the box may vary on occasion to the image shown. Box colour / compartment layout may vary.
SFE Travel Sea Fishing Rig Making Kit – Make 100 rigs – Complete with twin sided box